**Updated  v2
Google docs has been an indispensable  tool for collaboration online, especially with small teams scattered all over the globe. I put together this automatically updating Gantt style project management template for a recent project and thought it might be helpful for others as well. Its based on the new google sheets  sparkline graphing tools. Feel free to copy this for yourself and modify it however you like.
The Date Increment sets how many days are displayed for each column. By this and also by changing the date on the first column you can  essentially 'zoom' the chart and it will dynamically update.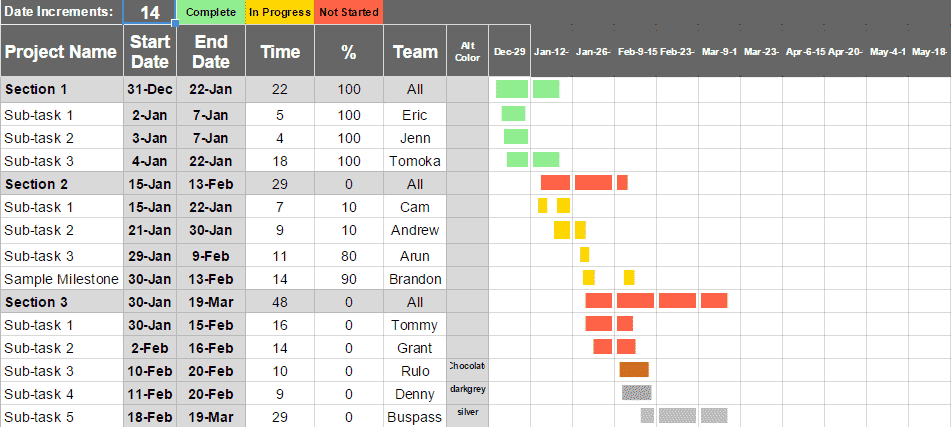 A couple of tips:
Alt Color, enter other color names here to override the default colors.

%

, this will show visually the completed portion of the task in the chart.
In general the only things you will need to change are the Start/End Date, the date in the first column, Task names, % and Team members.
Drop me a line if you found this useful. Happy project managing!